13mm hammer drill value pack (88 accessories)
HD555KOPR-B1
13mm hammer drill value pack (88 accessories)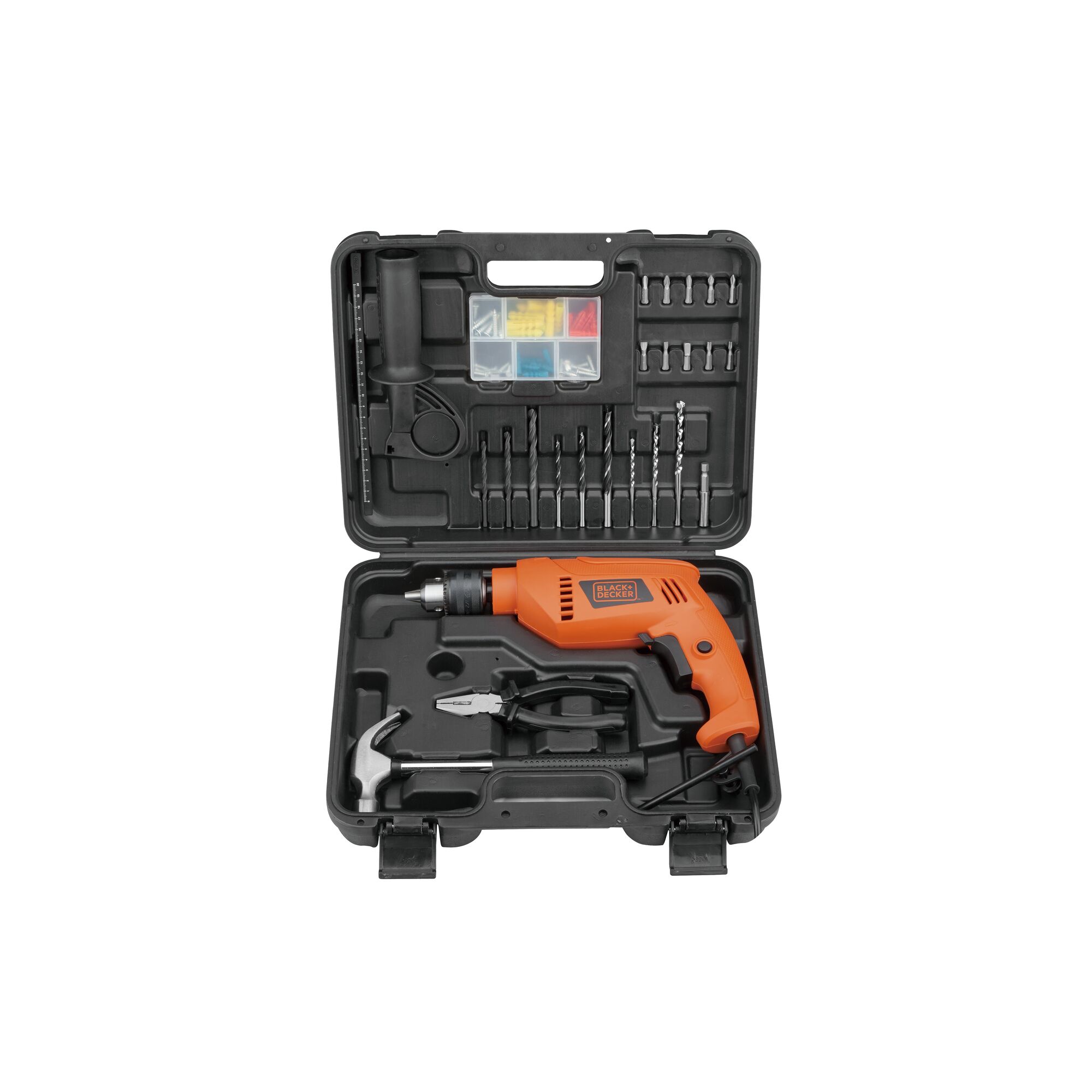 HD555KOPR-B1
13mm hammer drill value pack (88 accessories)
Product Overview
BLACK+DECKER 13mm hammer drill value pack (88 accessories) HD555KOPR-B1
Additional Features
550W drill, 13mm chuck and 0-2800 rpm range of speed. This drill is equipped with variable speed and reverse and equipped with 88 accessories.
Includes
(1) Magnetic bit holder
(1) Plier
(1) Hammer
(3) Drill bits (for steel)
(3) Drill bits (for masonry)
(3) Drill bits (for wood)
(10) Bits 30 x screws + 30 x wall plug
Support
1 Year Warranty
We're confident of the quality of our products and we'll repair, without charge, any defects due to faulty materials or workmanship within the specified warranty.
Learn More
Service
We take extensive measures to ensure all our products are made to the very highest standards and meet all relevant industry regulations.