BDCDS18B+BL1518N + LC1418N
BDCDS18-JP
BDCDS18B+BL1518N + LC1418N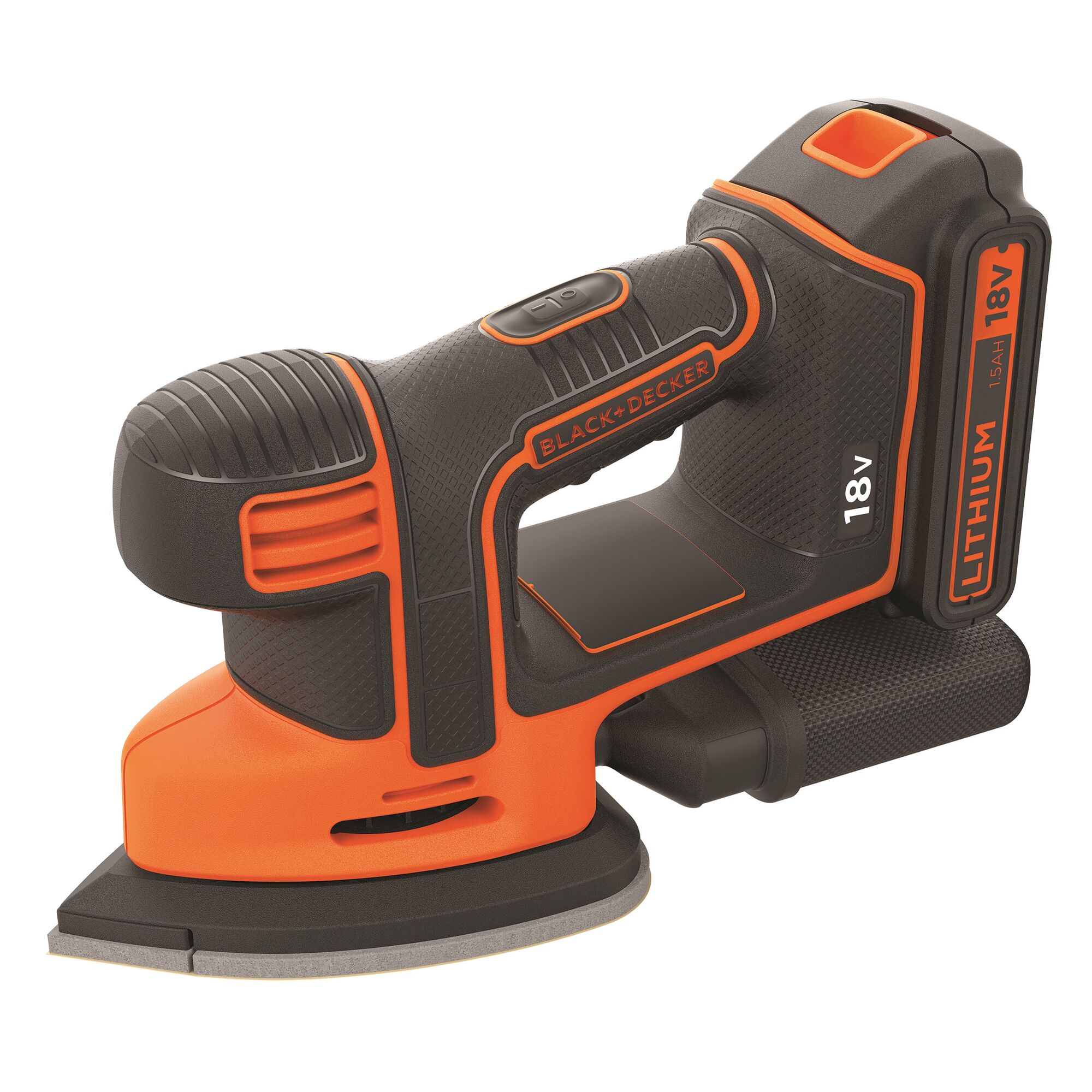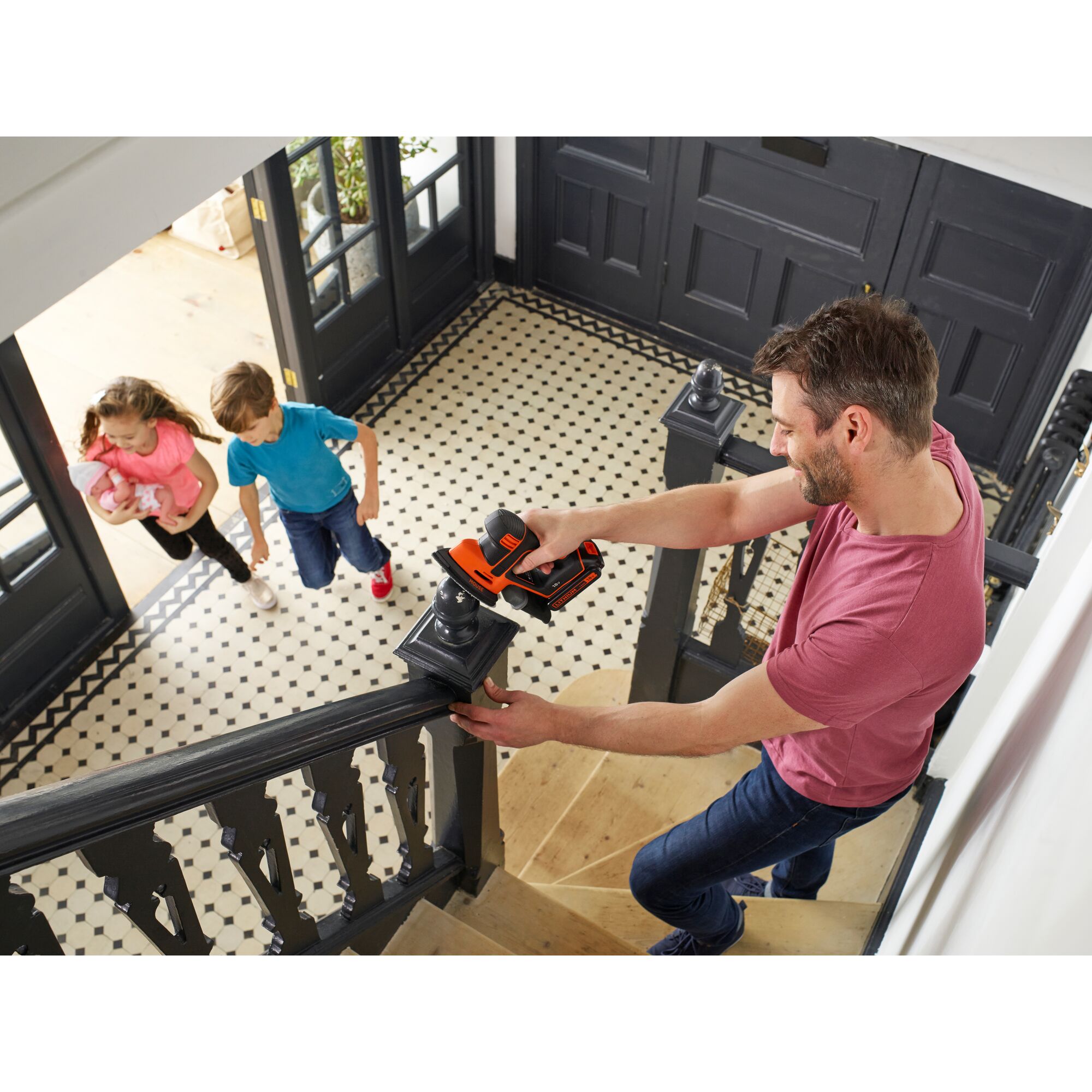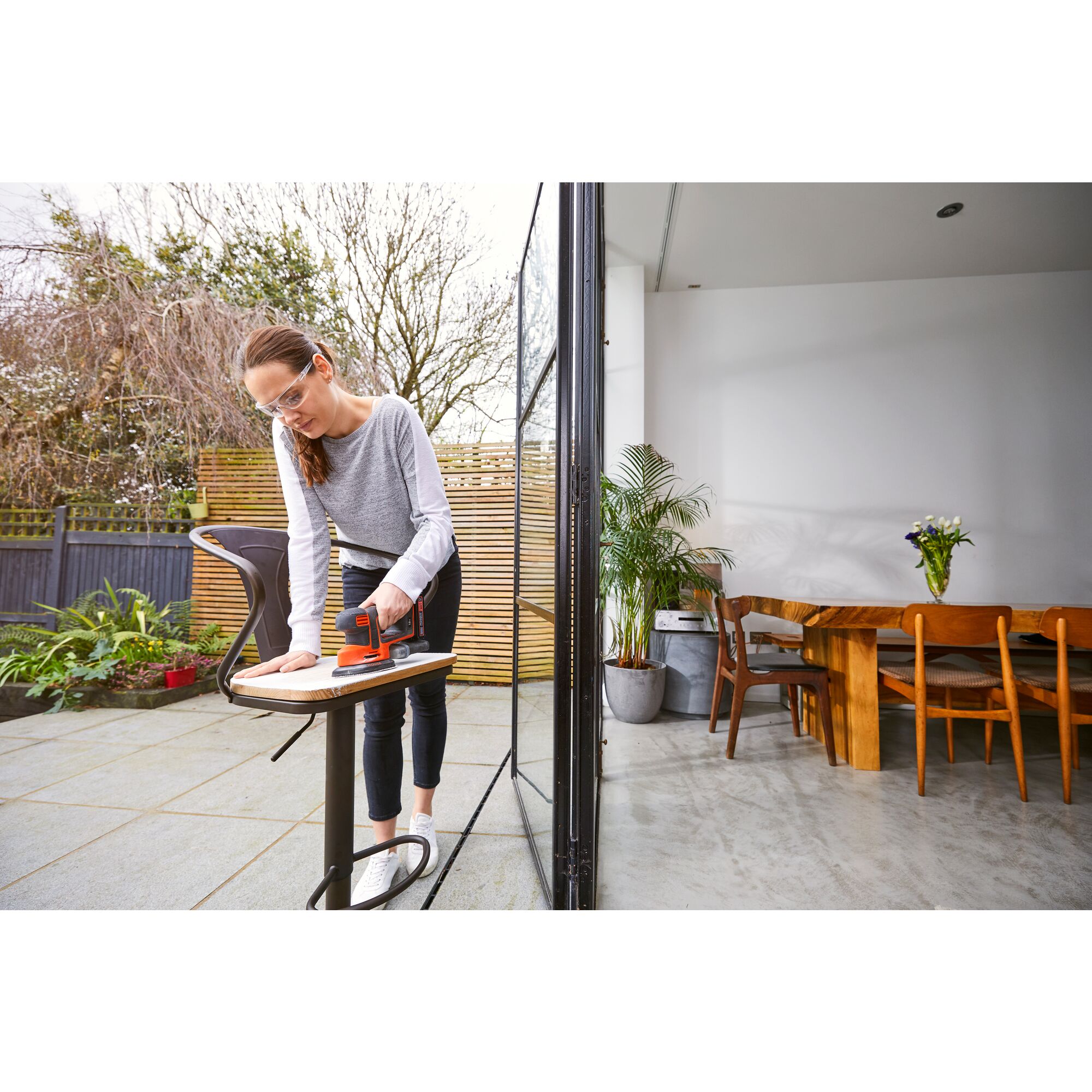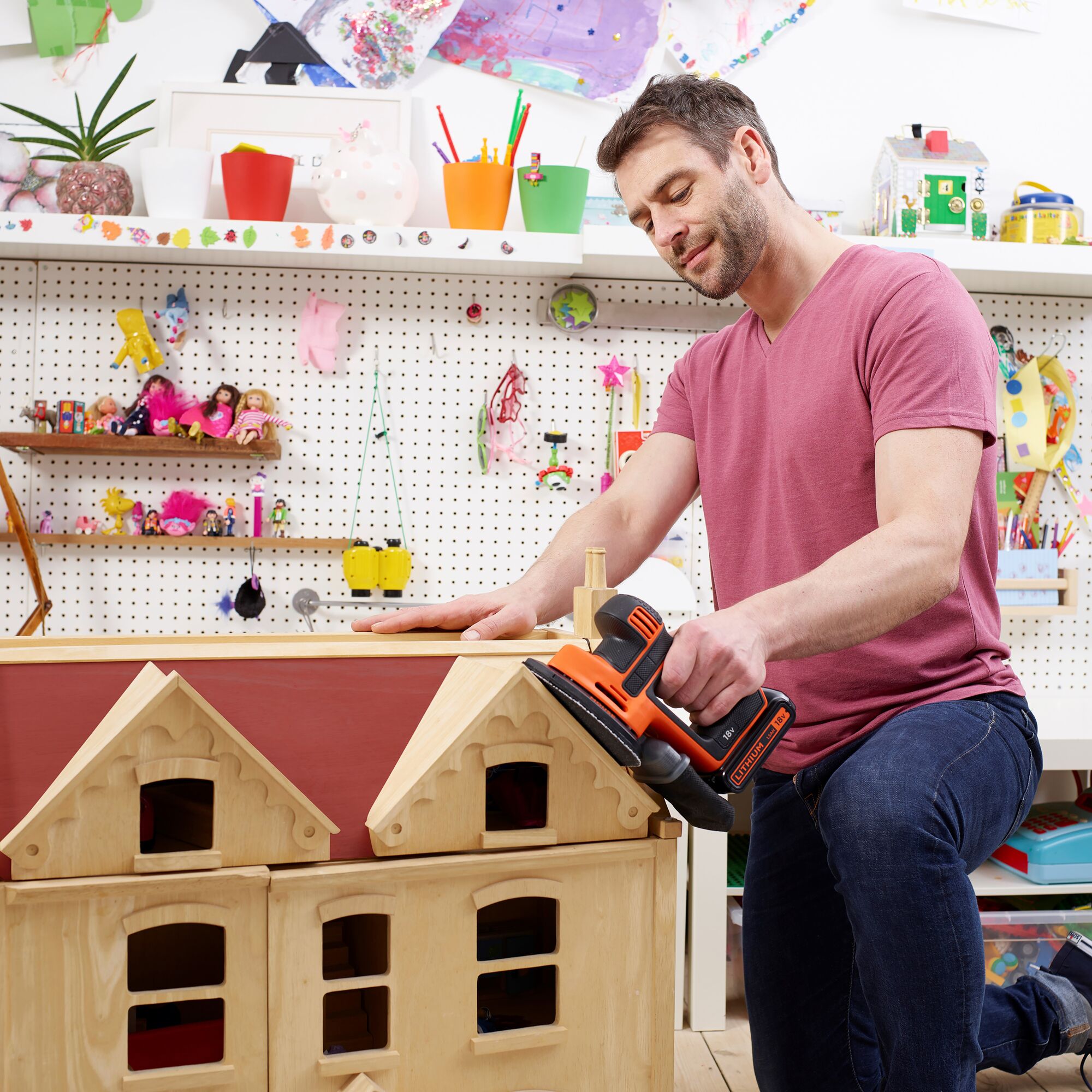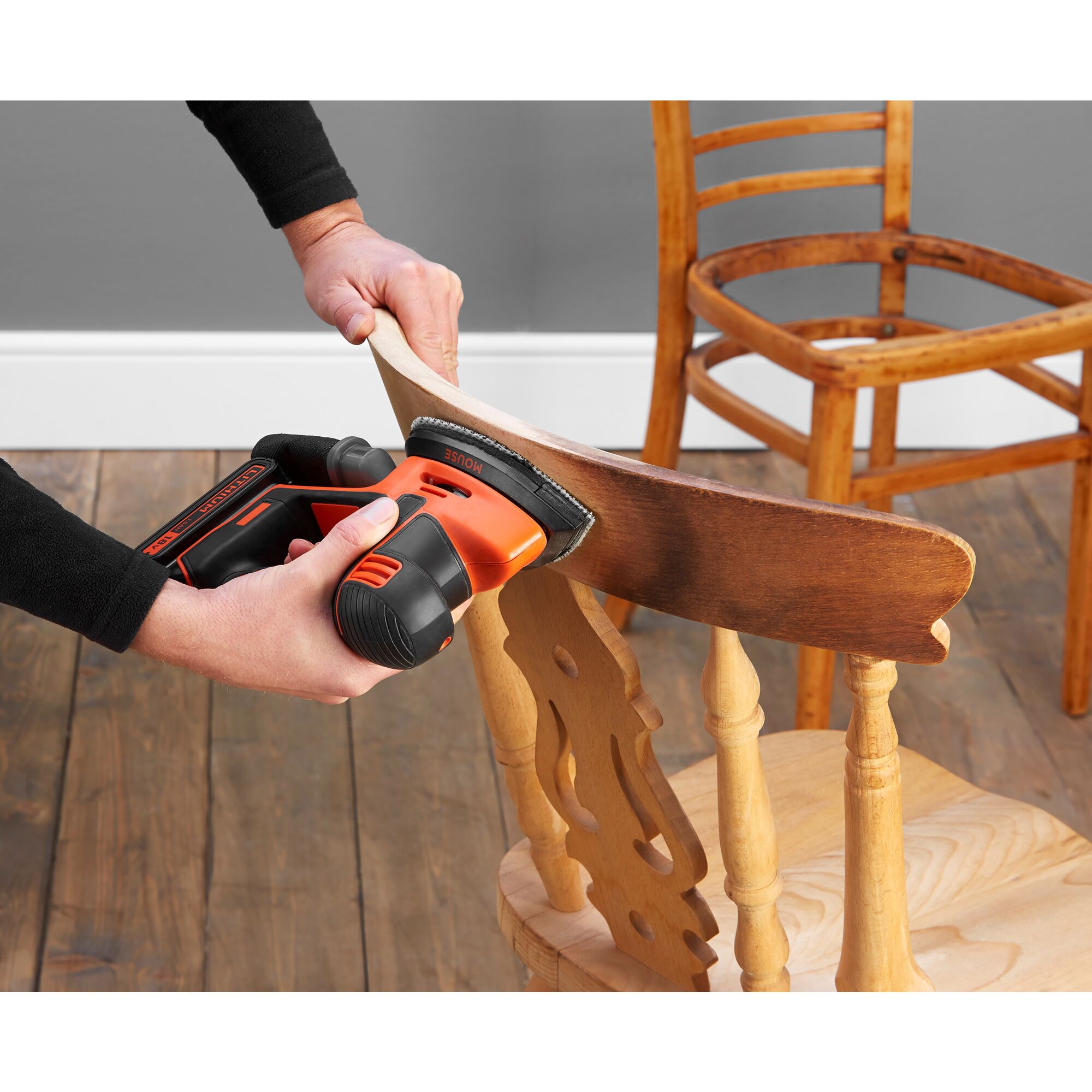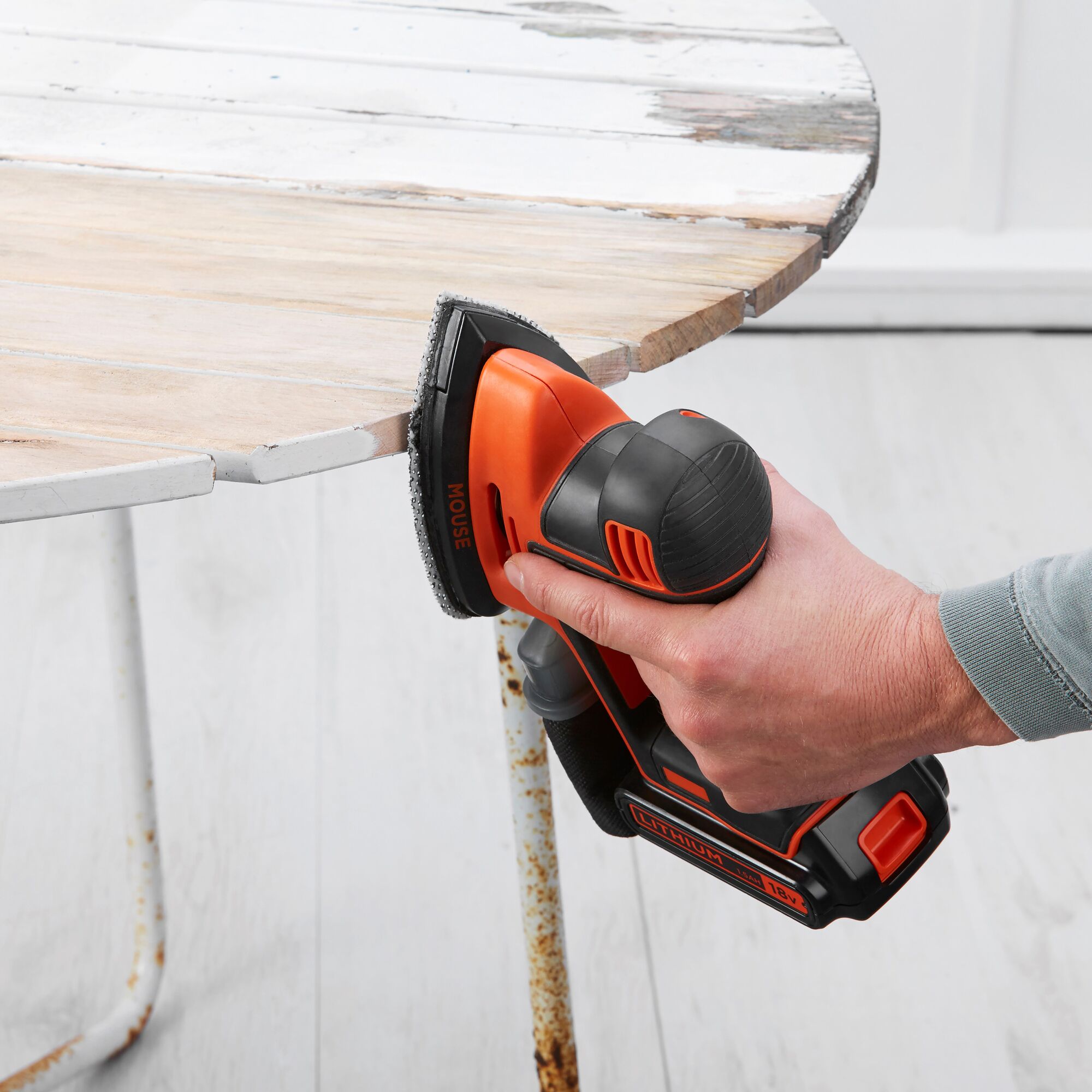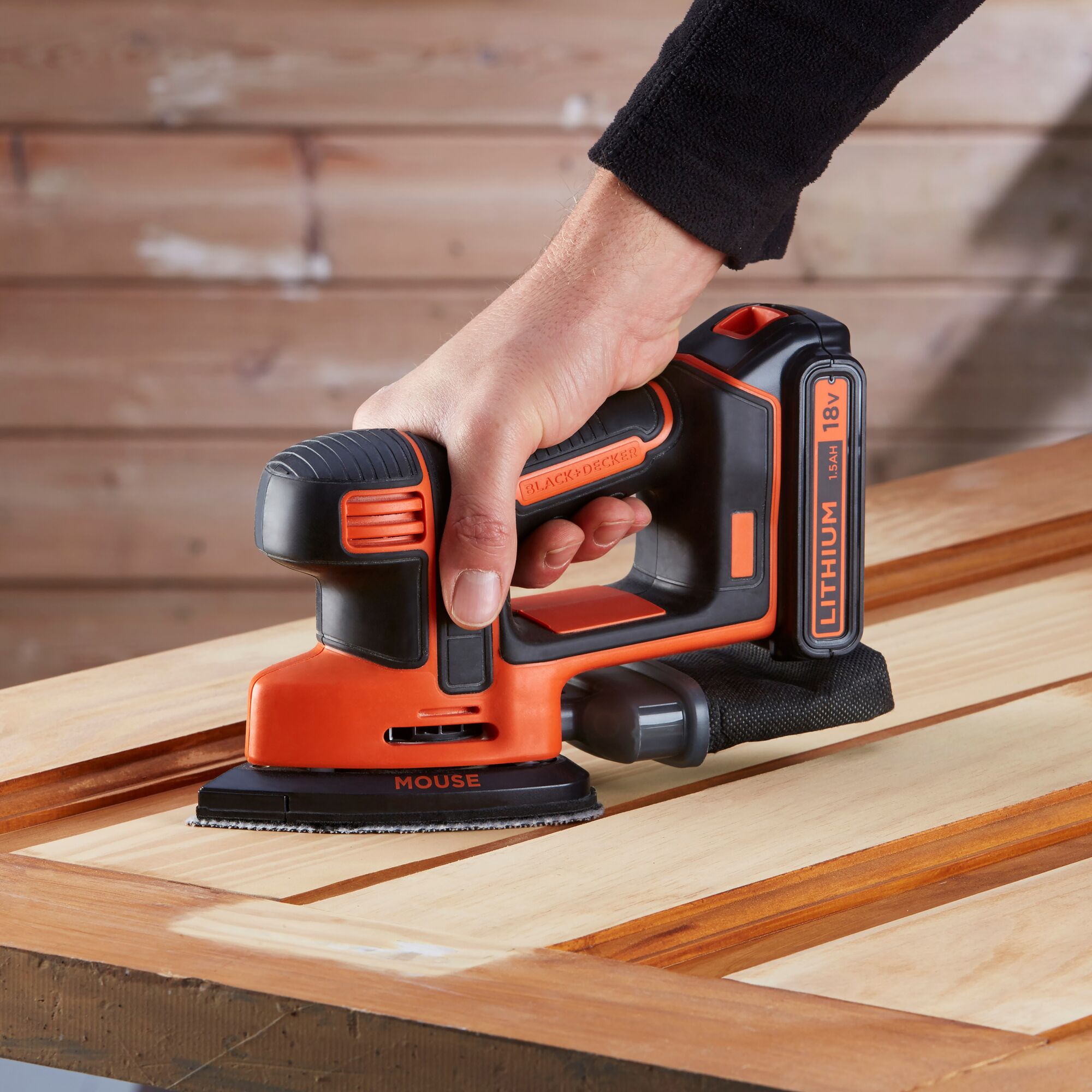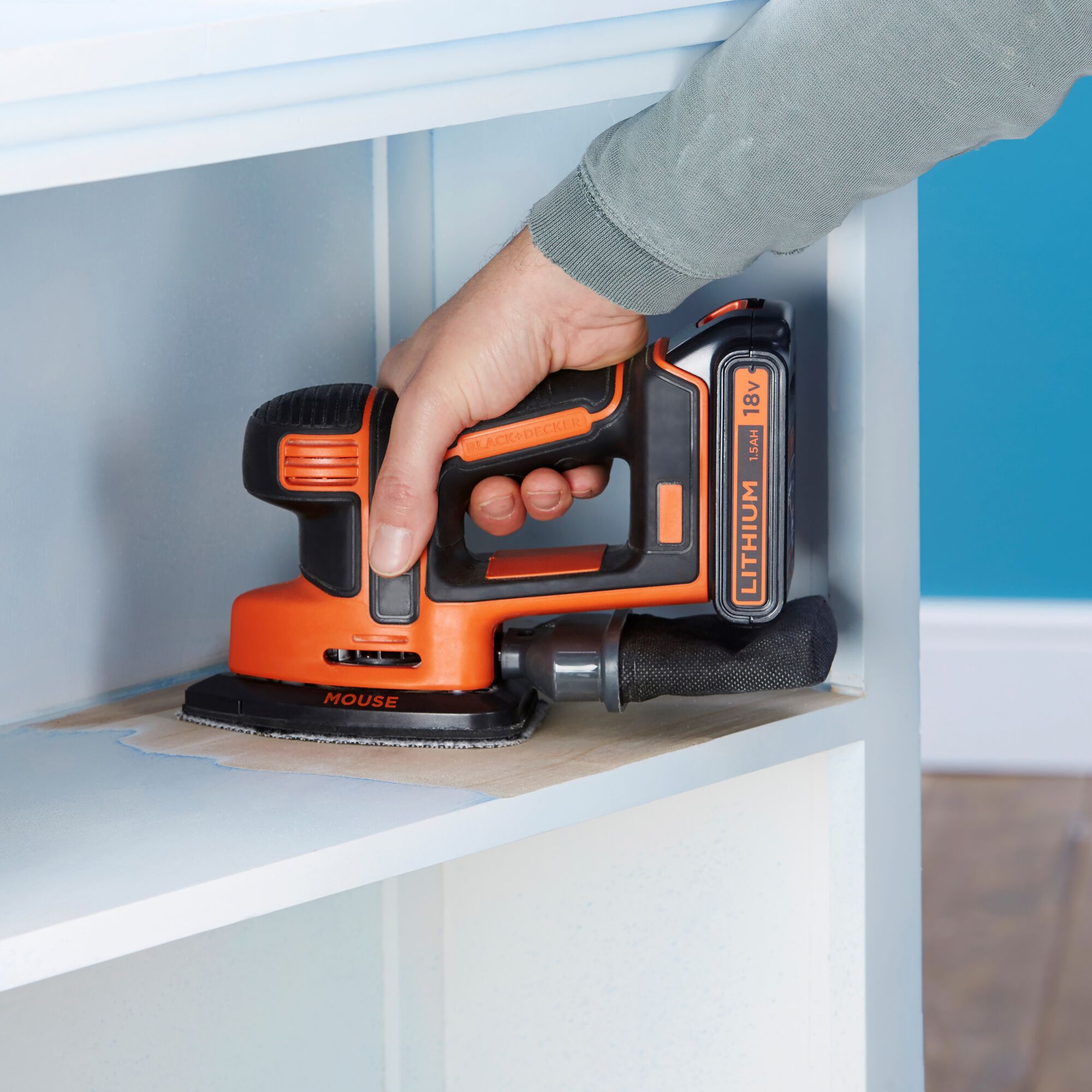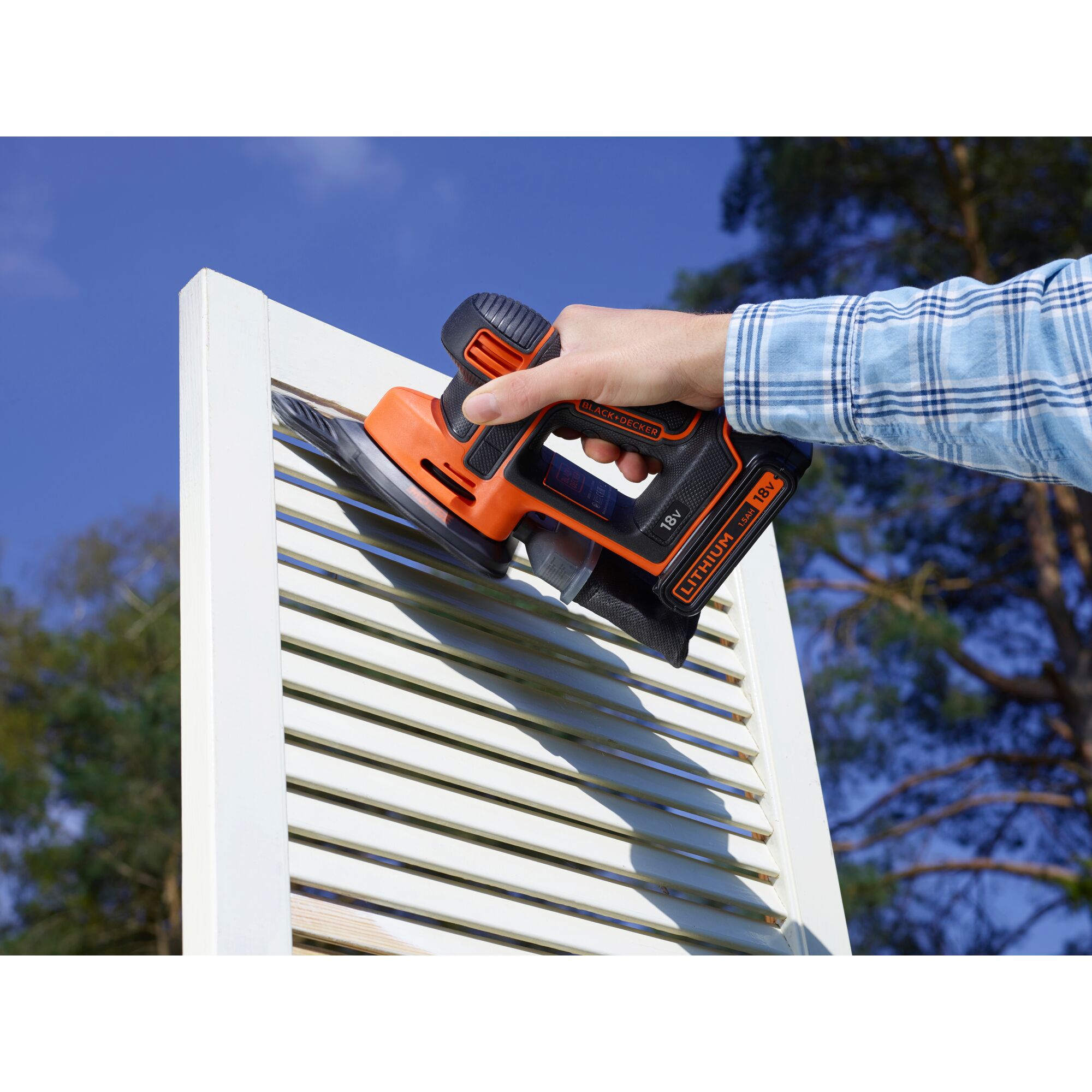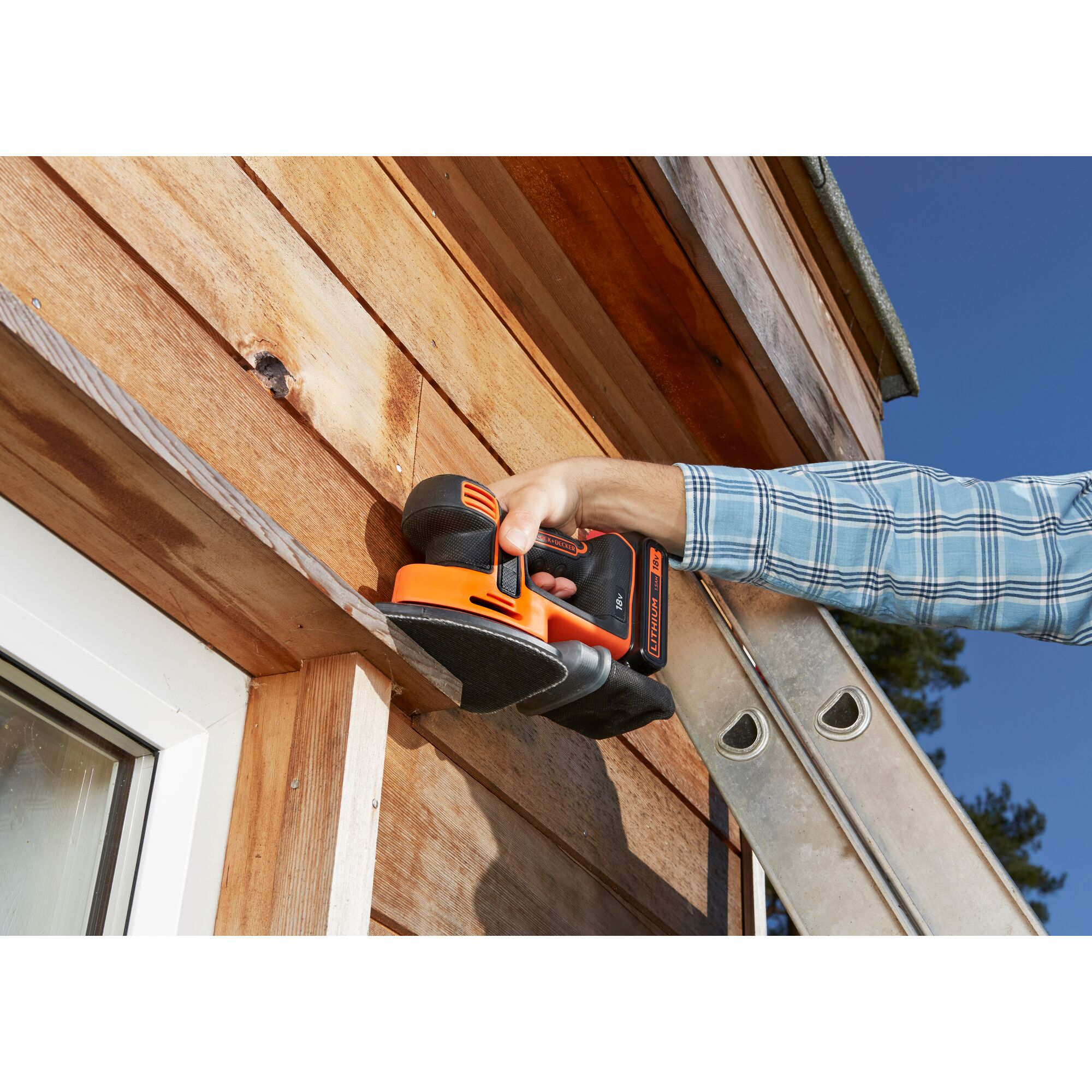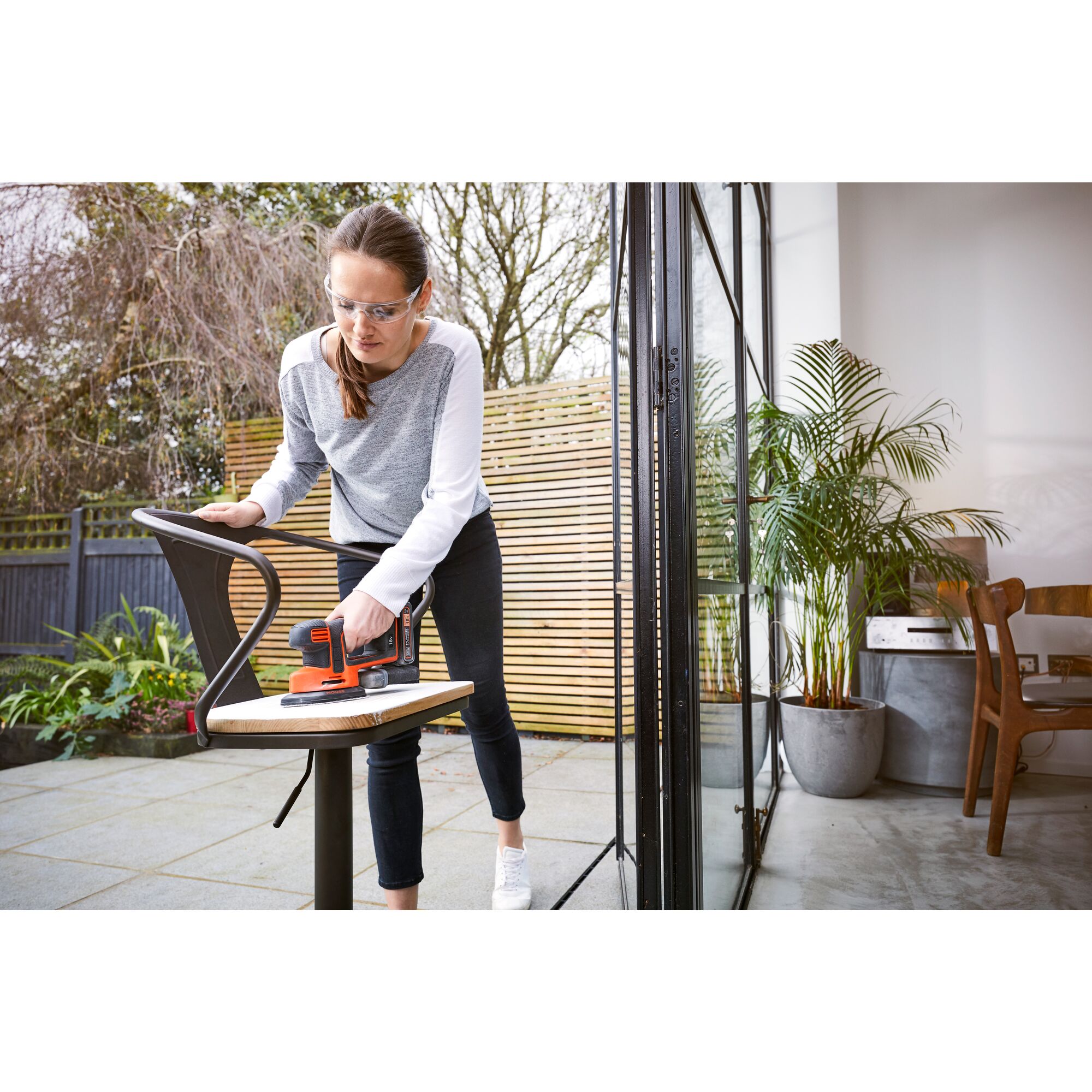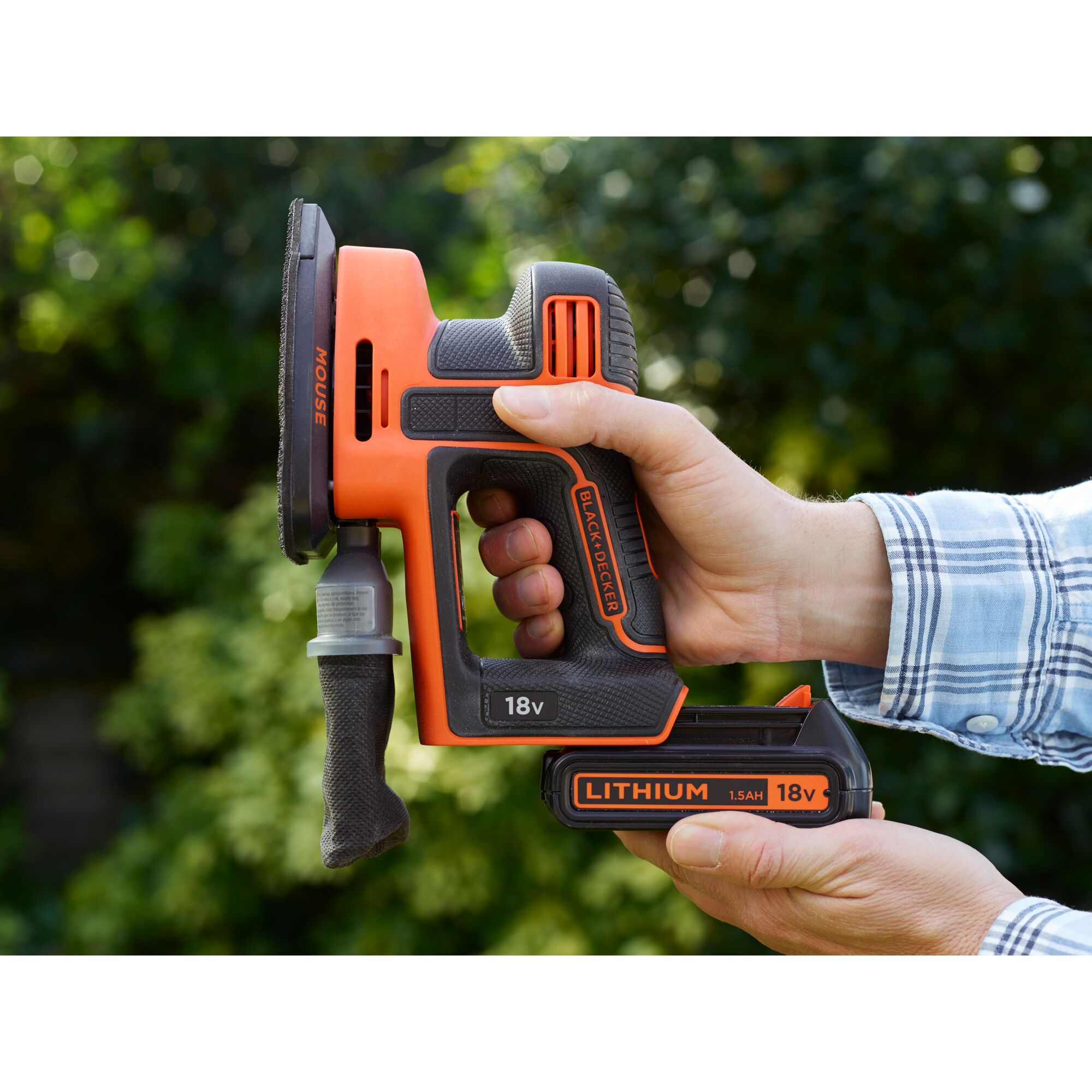 BDCDS18-JP
BDCDS18B+BL1518N + LC1418N
Product Overview
Introducing the cordless 18V Lithium-ion Mouse® Detail Sander. The lightweight, compact and ergonomic design enables you to sand the most intricate and uneven spaces with complete control and comfort. Part of the 18V lithium-ion system, this Sander is supplied without a battery, making it the ideal choice if you already own a BLACK+DECKER 18V lithium-ion tool with a battery. You can extend your collection without accumulating batteries and chargers you don't need.
Additional Features
Comfort Grip to reduce fatigue
2 grip positions makes use easier and more comfortable for both horizontal and vertical applications
Best in class speed at 12,000* OPM for quicker stock removal
Mouse design gives the user ability to reach compact areas
New bag design with finer mesh, improving airflow and dust collection
Replaceable finger tip to reach tight spaces
Includes
(1) Detail Finger
(3) Mesh sanding sheets
(1) Finger Sanding Attachment
Support
1 Year Warranty
We're confident of the quality of our products and we'll repair, without charge, any defects due to faulty materials or workmanship within the specified warranty.
Learn More
Service
We take extensive measures to ensure all our products are made to the very highest standards and meet all relevant industry regulations.