3.6V Furniture Assembly Tool with a Micro USB Charger and 7 Accessories
BCRTA01-KR
3.6V Furniture Assembly Tool with a Micro USB Charger and 7 Accessories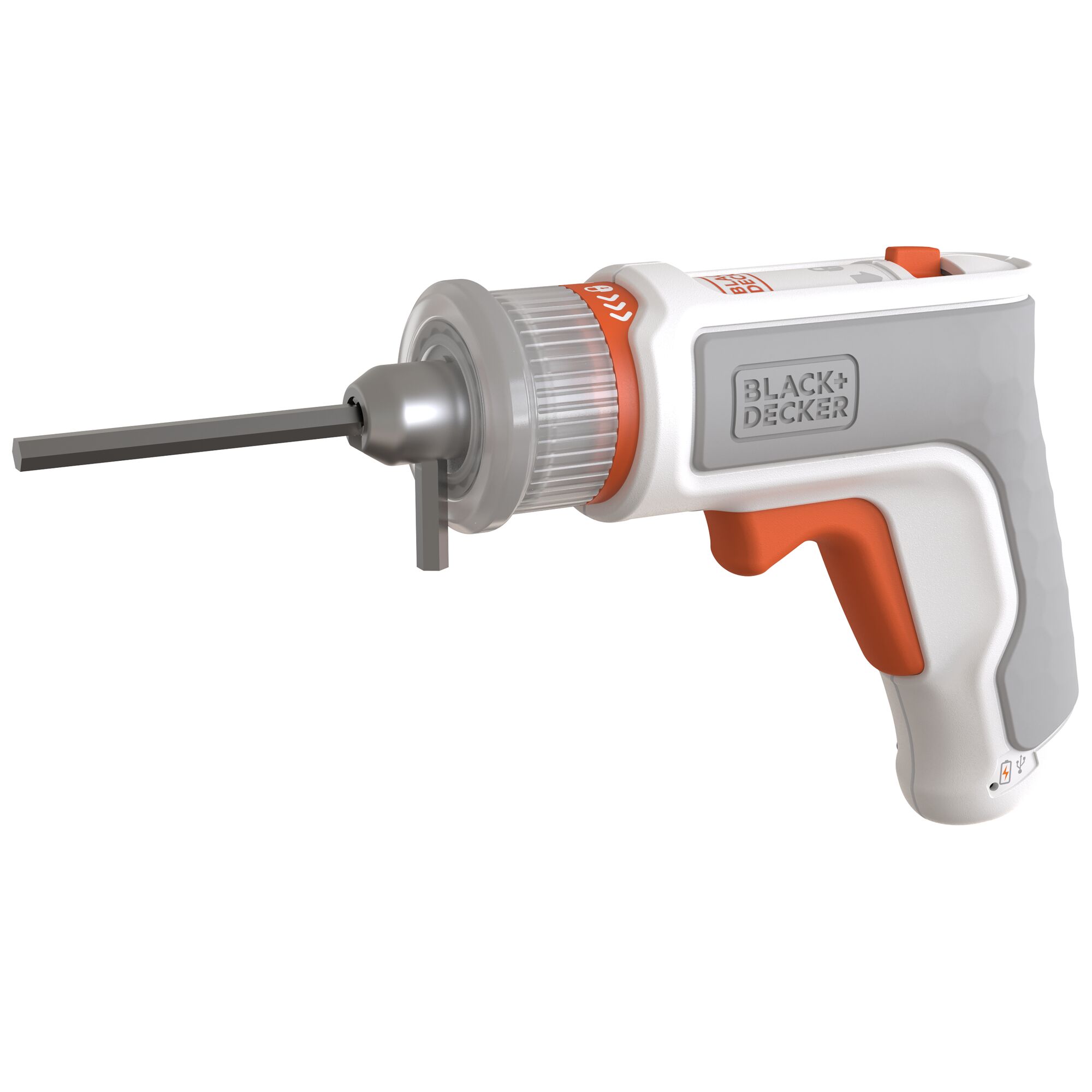 BCRTA01-KR
3.6V Furniture Assembly Tool with a Micro USB Charger and 7 Accessories
Product Overview
The HEXDRIVER™ Furniture Assembly Tool allows you to put together ready-to-assemble furniture 3 times faster than doing so manually. Place the Hex key that comes with your furniture into the chuck and turn it into a powered Hex Key. Equally use the screwdriver bits to handle other tasks around the home. With an integrated LED you can illuminate poorly lit areas such as inside cabinets and under tables.
Additional Features
Patented chuck is designed to power various sizes of hex keys which come with ready-to-assemble furniture.
Allows fasteners to be installed 3 x faster than doing so manually with a non-powered hex key
The chuck also accepts standard screwdriving bits for many more applications
Forward and reverse switch enables both assembly and disassembly of furniture
The compact, lightweight design is easy to use and helps you access smaller areas more easily
Multi position trigger for comfortable use with both 1 or 2 fingers
Integrated LED light provides illumination to poorly lit areas such as inside cabinets or under tables
Micro USB charging port allows the tool to be used with any micro USB cord and USB plug
Support
1 Year Warranty
We're confident of the quality of our products and we'll repair, without charge, any defects due to faulty materials or workmanship within the specified warranty.
Learn More
Service
We take extensive measures to ensure all our products are made to the very highest standards and meet all relevant industry regulations.