Masonry Drill Bit 4 x 40 x 75mm
A8671
Masonry Drill Bit 4 x 40 x 75mm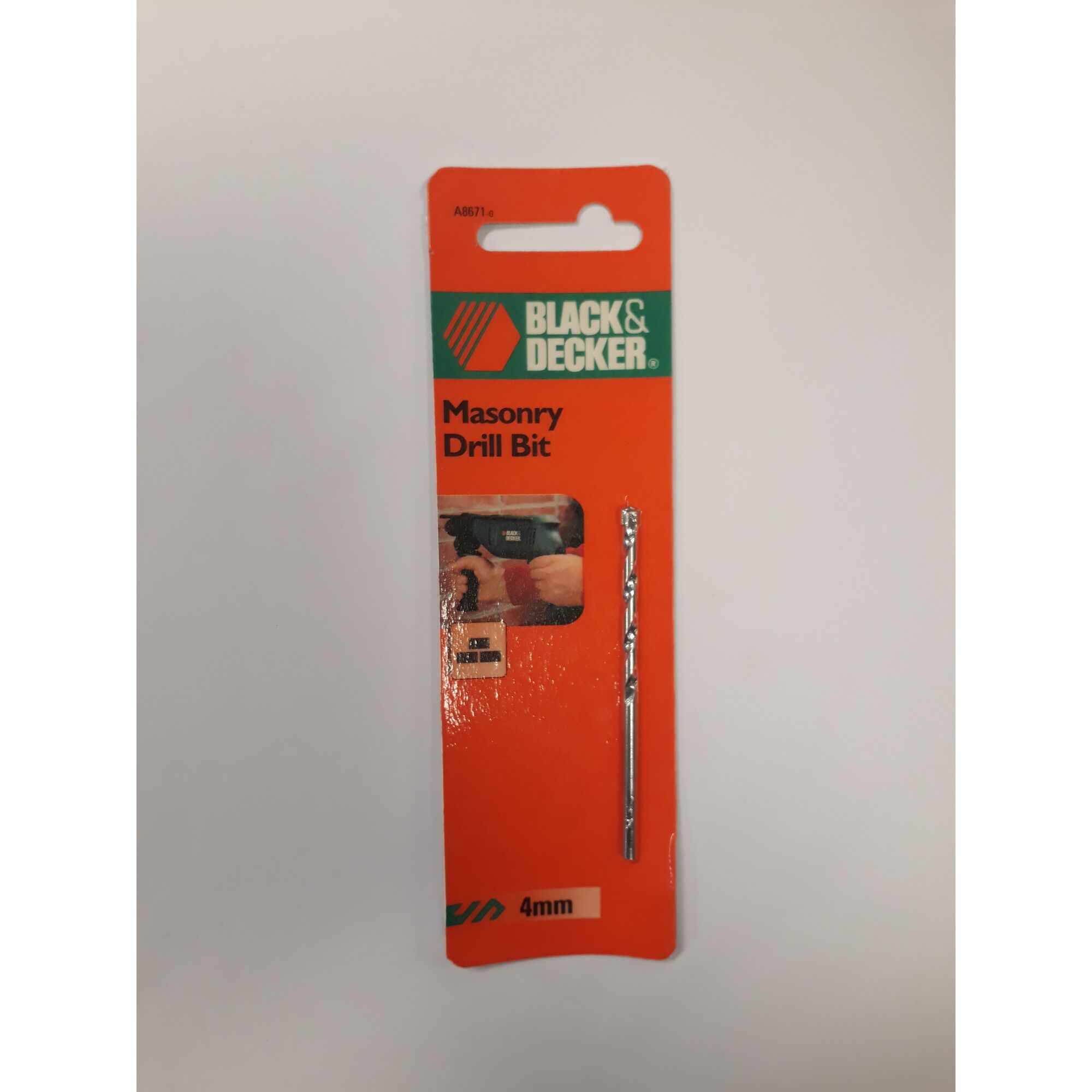 A8671
Masonry Drill Bit 4 x 40 x 75mm
Available in: Bangladesh, Brunei Dar-es-S, Hong Kong, Indonesia, Japan, Korea, Malaysia, Nepal, Philippines, Singapore, South Korea, Sri Lanka, Taiwan, Thailand and Vietnam
View more features
Product Overview
With a carbide tip to resist impacts, BLACK+DECKER Rotary drill bits is the choice for general application when drilling through masonry and concrete. The flute designed to dust removal contributes to a extended bit life and the round shank guarantee compatibility to a wide range off drills.
Additional Features
Fits all hammer drills with 3-jaw or Jacobs chuck
Flute design optimized for dust removal from hole
Brazed carbide tip to resist impact and high temperature for reduced tip loss
Support
1 Year Warranty
We're confident of the quality of our products and we'll repair, without charge, any defects due to faulty materials or workmanship within the specified warranty.
Learn More
Service
We take extensive measures to ensure all our products are made to the very highest standards and meet all relevant industry regulations.